Hellrider
«Sail me away on the x-rays of quasars that died long-ago.»
Dernière visite
Il y a 4 ans
• Inscrit.e
Il y a 8 ans
• 24,880 vues (1,812)
À Propos
Some Good Anime
Anime You Should Watch
One Piece
Mobile Suit Gundam 0080: War in the Pocket
Legend of the Galactic Heroes
Mobile Suit Gundam Zeta
Patlabor
Turn A Gundam
Ghost in the Shell: Stand Alone Complex
Yu Yu Hakusho
Puella Magi Madoka Magica
Horoscope
Non-sense
AnimeLiszt
My anime rating distribution.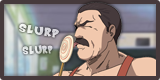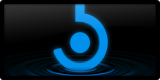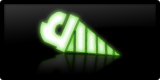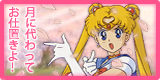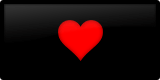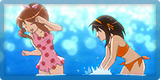 Last.fm
(Banned twice already lel.)
Favourite Female Characters:

Akaza Akane
Akaza Akari
Nagato Yuki
Goidou Yui
Akemi Homura
Ikusaba Mukuro
Kurugaya Yuiko
Oscar François de Jarjeyes
Haman Karn
Enma Ai
Sochie Heim
Christina Mackenzie
Tsukamoto Yakumo
Iwasaki Minami
Sakura Kyouko
Saber: Arturia Pendragon
Nico Robin
Tsukamoto Tenma
Sapphire
Lynn Minmay
Anna Coppola
Hildegard von Mariendorf


Favourite Male Characters:

The Razor: Goto Kiichi
mein Kaiser: Reinhard von Lohengramm
Char Aznable/Casval Rem Deikun/Edward Mass/Quattro Bajeena/赤い彗星
Edward Newgate, a.k.a. Yonko Shirohige
Αλέξανδρος ὁ Μέγας ὁ Τρίτος ὁ Μακεδών
Maximillian Jenius
Miracle Yang
Roy Focker
Paul von Oberstein
Oskar von Reuenthal
Yonko Akagami Shanks
Yohohohoho...
Mugiwara Monkey D. Luffy
(Boo!)Urameshi Yusuke
Siegfried Kircheis
Brandon Heat: Beyond the Grave
It's all about anime, music, progressiveness, kroegressiveness, kvlt frøstbïtten metål, reason, logic, numbers, science and love.
Show.s
See anime list on BIO - TBBT, IT Crowd, Monty Python, Colbert Report, etc
Livre.s
Silmarillion, 2001, The Restaurant At The End Of The Universe
Jeux-vidéo
Little Busters!, Sonic, Rokkuman, Street Of Rage...
MOE Point.s
Red eyes, black hair, kuudere, dandere, yandere, kamidere, meganeko, intelligence, tragic past et cetera
Appareil photo
Canon PowerShot G9