Scones
«A proud onii-chan, nickname Ed»
Dernière visite
Il y a 4 heures
• Inscrit.e
Il y a 4 mois
• 1,509 vues (40,884)
À Propos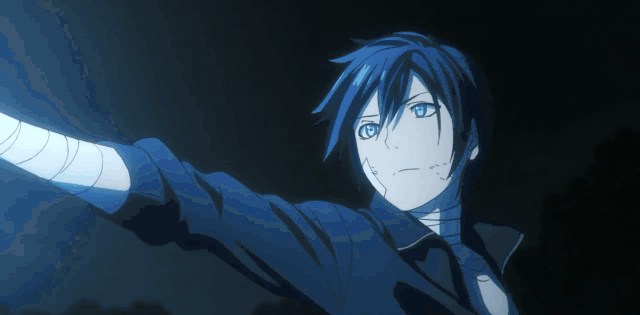 Collecting EST mid-August 2018
There's a lot to know about me, so follow my other IG accounts: Extra.Spicy.Wolf and EnglandIndependence
Top Anime:
1. Fullmetal Alchemist
2. No Game No Life
3. Noragami
4. Madoka Magica
5. Fooly Cooly
6. Spice & Wolf
7. Death Note
8. Monogatari
9. Kill La Kill
10. Attack on Titan
11. Soul Eater
12. Your Lie In April
13. Parasyte: The Maxim
14. Psycho Pass
15. Gurenn Lagann
16. Hetalia
17. Ouran High School Host Club
18. Elfen Lied
19. The Pet Girl Of Sakura-Sou
20. ToraDora!
21. Nisekoi: False Love
22. Baka And Test: Summon The Beasts
I advise this article for fellow students:
blog.prepschola...
Oi, gotta add a disclaimer for my personality (This is a fucking joke): I may come off as happy-go-lucky but I just have a need to make people happy. I'm a cynical, critical, asocial Tsundere who's experienced some bad depression and severe OCD, but I'm going to take my chance I've forged to buck up and be as happy as I can.
Show.s
Non-Anime: Black Mirror, Mystery Science Theatre 3000, Bob's Burgers, Parks And Recreation, Seinfeld
Livre.s
Farenheit 451, Watership Down, The Martian, Narnia, The Call of The Wild, The Scarlet Letter, The Great Gatsby, The Crucible, Into The Woods, Beautiful Darkness, Harry Potter (Light Novels: KonoSuba and Spice & Wolf, Monogatari)
Jeux-vidéo
Okami, Animal Jam / Boardgames: Chess, Battleship
MOE Point.s
yellow spiky hair (Shinobu Oshino, Panty)
Musique
American music, Foreign music, Anime OST, classical, and rock
Appareil photo
Canon EOS 70D: 50mm f/1.8 Canon Lens
My Humble Set-Up