akamekurisu
«●□●, Still need Natsume Takashi and Yona Nendoroid ○°A°○»
Dernière visite
Il y a 23 heures
• Inscrit.e
Il y a 3 ans
• 13,509 vues (5,001)
À Propos
Hello, I'm An, a Vietnamese collector. For me, it's a pleasure to meet and keep in touch with the talented person like you.


And for knowing each other further, let me introduce my dear characters.

Natsume Takashi from "Natsume Yuujinchou"

Look at him, the pure cinnamoroll need the protection. He was lived in a childhood that nobody ever wanted: he can see "ayakashi", but no one believed. He was called "a liar" even he was trying to speak the truth. Until Natsume came to Mr.Fujiwara's house, where he can made new friends, a fateful with Nyanko-sensei and others, he no longer been lonely again. Yeah, at least until the secret of the book revealed to somebody...
~*~*~*~*~*~*~*~*~*~*~*~*~*~*~*~*~*~*~*~*~~*~**~*~*~*~*~*~*~*~*~*~*~**~~*~*~*~*~**~*~*~**~*~*~*~*~*~*~*~*~*~**~*~*~*~*~*~*~*~**~*~*~*~
Yona from "Akatsuki no Yona"
A princess who lost her father, weak at first but stronger and stronger each years. The princess once a princess, but still willing to protect the kingdom that her father love, without being faded by hatred
~*~*~*~*~*~*~*~*~*~*~*~*~*~*~*~*~*~*~*~*~**~*~*~***~**~*~**~*~*~**~*~*~**~*~**~*~*~**~*~*~*~**~*~*~**~*~*~**~*~*~*~*~**~*~*~*~*~**~*~*

Most favourite couple: Decim and Chiyuki from "Death Parade"
The one who was dead and the one who can't die.
The one who can have a new life and the one who just be there forever
Will there be season 2, or a after story when they meet again, even just a moment ?
I need something to cure this sadness...



I MAY HAVE A SMALL COLLECTION TODAY, BUT I'LL HAVE A BIG COLLECTION SOMEDAY >:D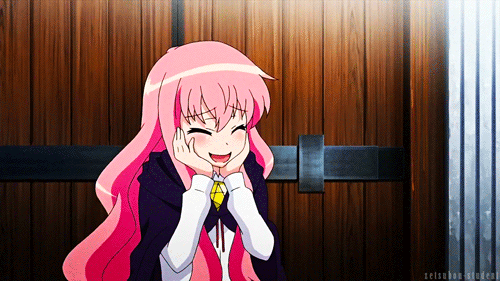 Show.s
Natsume Yuujinchou, Kyousogiga, Hataraku Maou-sama!, Fukigen na Mononokean,....
Livre.s
Pandora Hearts, Vanitas no Carte, Fukigen na Mononokean, Owari no Seraph
Jeux-vidéo
Onmyoji, Last Period, Food Fantasy, Azur Lane, Icchibanketsu, BSD Mayoi Inu Kaikitan, EnStars, Touken Ranbu, Merc Storia, Flower Knight Girl, Granblue Fantasy, BtA, Love Live! SIF, Bang Dream!, The Idolm@ster Cinder & MilliLive
MOE Point.s
Inhuman, Tsundere, Mascot
Musique
M.T.C (HypMic); Muse, Roselia, Afterglow, AKB48/0048